Three hundred and sixty-five days of 2022 have passed, and the next three hundred days and changes are ahead of us. The beginning of the New Year gives us a chance to reflect. You could call it soul searching or just chalk it up to a little random philosophical reflection. Either way, it's a good time to prepare for the rest of the year.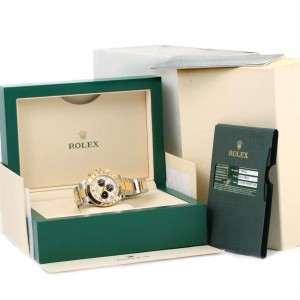 As Lex mentions in his article, you should write these things down. Otherwise, accountability can become a bit of an issue if these goals are between you, the floor, the ceiling, and the walls. The Fratello team is leading by example, as we all decided to express our 2023 horological goals as an article. That way, you, our lovely readers, can hold us accountable. I have decided to keep my goals simple. There is no need to go overboard with what you think you can achieve, so keeping these reasonable goals already makes me feel optimistic. While these goals are attainable, I don't think they are boring at all because two of my key purchases will mark special occasions.
When faced with the prospect of purchasing a special watch, I came up with several options. With a price tag well over 8k Euros, it was clear that the Rolex 16570 was still very much out of reach. In the course of my search, many more options came to mind. In fact, the first week completely backfired. It left me dizzy with the range of options available. So with that in mind, I set some guidelines.
A lot has happened since I started writing this article. In fact, I've already made up my mind and even bought the watch. However, I won't talk too much about it here. If you listen to the Fratello Talks podcast, you already know what it's about. For this post, I'll only reveal some of the options that have flashed through my mind.
I believe any replica watch you purchase for yourself that is not a family heirloom or a piece that you give special meaning to is for sale. These watches have satisfied my curiosity in the past, but now take up valuable space in my watch box. Selling them will not only provide a budget for future purchases, but will also clarify my collection. A few years have passed since I acquired these watches, but they just don't fit into my collection anymore.
It's more of a lifestyle goal than a watch-related goal. However, as someone who likes to wear (and photograph) his watches with purpose, it does tie in with my horological endeavors. It's an easy goal, but one I really want to do more of this year." You might ask, "Do more of what? Well, a little more of everything. Last summer, my diving plans came to naught, but I'm determined to get back in the water this year. Camera in hand and air tank on my back, I wish I could share these adventures and the watch I wore while embarking on them. But that's just one very specific example.